--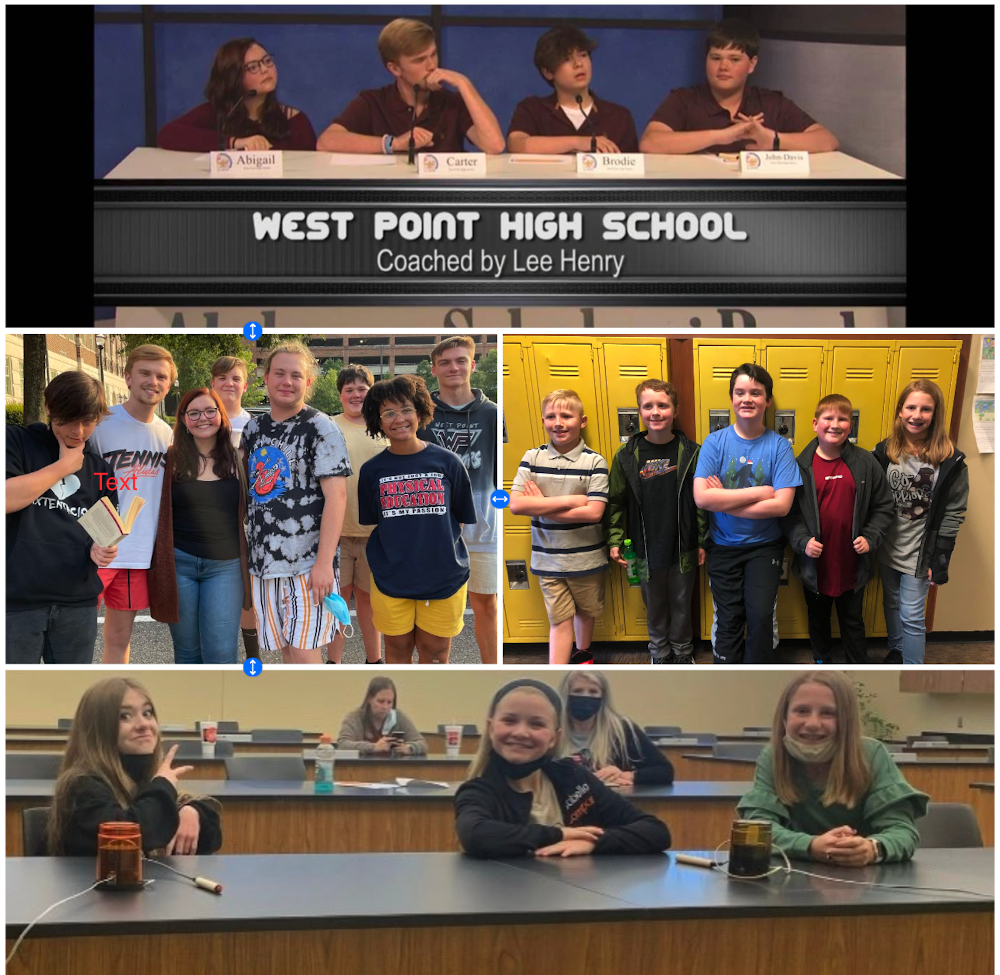 Scholars' Bowl Team Funding
(West Point High)
West Point's Middle and High School Scholars' Bowl Teams have established a tradition of success over the past decade. We have won many local and state championships, and have placed highly in National Tournaments. As such, more opportunities to compete are opening up for us. These kids have worked very hard and have earned the right to compete on the national stage at various National Championship events around the nation.
We have depended upon hosting numerous tournaments each year to pay for registration, hotels, gas, van rentals, food, etc. for our tournaments. Unfortunately, due to COVID, we were not able to host any tournaments last year. A large portion of this comes from the kids' parents helping to pay our expenses.
As our team continues to work hard and improve, more opportunities are opening up for them to compete all over the state and all over the nation. However, this is very expensive. We are hoping that the community will step up and donate to help us with our costs. These kids deserve to compete with the best in the country each year. We can't do that without financial support!
I am calling on everyone - family, friends, former players, business owners, politicians, etc. - to please support our team as we continue to represent our school, county, and state on the national academic competition stage!